An Overview of Indoor Digital Signage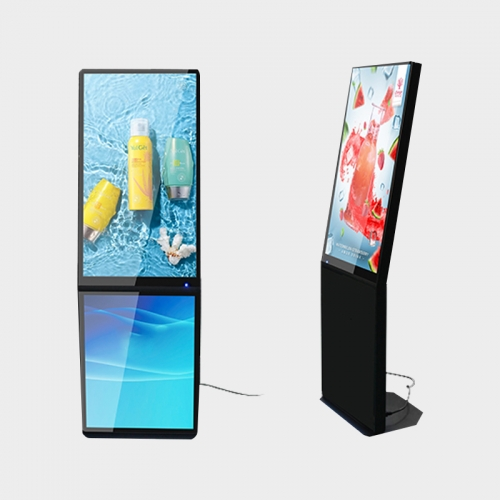 If you are in the process of renovating your commercial space or you are planning to install a new one, you may be considering indoor digital signage. These signs can help you increase the effectiveness of your communication, save time, and even reduce labor costs. The benefits of these signs are huge for both businesses and consumers. In this article, we will provide you with a brief overview of indoor digital signage. We also discuss the different types and features available on these displays.
Interactive digital signage
The technology behind interactive digital signage is evolving at a rapid pace. This technology combines artificial intelligence and computer vision to deliver data to the screens in real-time, including how many people are viewing the screen, the demographic makeup of the audience, and how much time they're spending looking at it. It uses this information to adjust the programming on the screens. The result is an interactive experience that's both user-friendly and engaging. The latest technology will revolutionize wayfinding displays and provide more ways to engage audiences in your stores, restaurants, and other locations.
For interactive digital signage to work efficiently, the network owner must secure the hardware powering the content, as well as the software that connects all the pieces together. Ideally, interactive signage projects will use open-source, extensible software that enables developers to add new features as needed. As indoor digital signage solutions are placed within reach of users, security is an absolute must. Intuiface's powerful interfaces make it easy for anyone to design and manage the system, while providing access to data and insight.
Internet connectivity
If you're considering setting up your own indoor digital signage network, you'll need to consider the best type of connectivity for your needs. Wi-Fi and wired LAN both offer different advantages. Considering your specific requirements and budget, it's best to choose a solution that balances performance and price. Listed below are three of the most common types of indoor digital signage networks. Weigh each of them for your indoor digital signage network to find the right one for your needs.
Connectivity is often an overlooked aspect of digital signage. While using a traditional WiFi network will work in many cases, it can present critical compliance and security issues. Nobody wants to worry about installing a digital signage network and then realizing it isn't working as expected. In the same way, installing a digital signage display without Internet connectivity can be difficult and costly. However, if you do everything right, your network will be a reliable and secure source of internet connectivity for your indoor digital signage.
Displays that can be updated with new content
Digital signage is changing from static devices to intelligent ones that can change their content automatically. This allows you to show real-time information to your audience and allow you to update the content remotely. Dynamic content updates on your digital sign can change when certain conditions are met, such as when a bus arrives or leaves a particular area. These displays can also detect the demographics of your audience to display targeted content for your customers.
You may be considering investing in a new digital signage display to replace an older one. However, you may be concerned about its functionality or playback glitches. In addition, older displays might not work well with social media or live TV content. You may also have to replace the digital display if your current marketing campaign calls for a different type. To ensure that you get the best performance from your indoor digital signage, you should consider adding a media player that supports analytics functionality.
Cost of digital signage
There are several factors to consider when evaluating the cost of indoor digital signage. The most obvious is the amount of investment needed to create the signage itself. In addition to the initial costs, owners need to take into account service costs and maintenance strategies. While most digital signage equipment requires service from a central location, some features can help minimize service calls. Another factor to consider is turnaround time. Without proper functioning, digital signage cannot effectively convey the intended message to the recipients. This will have a negative impact on the bottom line, as well as the ROI.
The initial investment required to install indoor digital signage is quite high. However, it can be justified by the aforementioned factors. Digital signage costs are generally lower than those of conventional forms of advertising, but the initial cost is still a factor. As a result, team leaders must consider their overall business strategies in order to make the best choice. Alternatively, they can opt for a long-term contract that is more economical in the long run.
The article is reproduced from the Internet.