The digital signage displays are gaining a lot of popularity in recent years all around the world. The main reason behind its popularity is that it works really well in business in general. A lot of traction has already been gained over the years and it isn't stopping anytime soon. In addition, this type of communication and advertising is used by a number of industries.
The use of digital signage displays has been proving itself as the best choice for a lot of different industries while offering a lot of benefits to the companies that choose it. It offers some of the great advantages in terms of increasing the profit level of the business, connecting with the audience as well as all the visitors to a greater level, etc. Moreover, many of the studies have already claimed that the digital display generates more views than static display formats. In addition to this, the recall rate information which is delivered via digital space is surprisingly above 80 % in total.
The use of these displays has helped in delivering announcements, or for spreading emergency information, product descriptions on a real-time basis, timetables, etc. In addition to this, it has also increased the completion amongst the business sectors in between them. Since the time has come when customers are not even looking or responding much to print advertisements, digital signage displays have become a major helper for companies to increase their sales by promoting them through this upgraded platform.
What is the meaning of digital signages?

Digital signage is a digital installation; it mainly displays different types of multimedia content, such as videos, etc. It is used for advertising purposes or, in other cases, for informing about anything like a business product, etc. It's basically a sub-segment of signage. Thus, digital signage uses a number of modern technologies such as LCD, projection, LED, etc. to display informative content in the form of digital videos, images, streaming media, and many more.
It is used for the purpose of displaying content on one or more digital screens. Digital signage screens are used to relay any kind of information, news, TV, live weather, calendars, flights, menus, etc. In addition, digital signage is best known as the types of electronic displays that show different types of television programming or other messages to the general public in both the public and the private environment.
Many of the digital signages can be seen in public places, transport systems, stadiums, retail stores, museums, cooperative buildings, restaurants, hotels, etc. This is used for outdoor advertising, marketing, or for the purpose of finding a way, exhibitions, etc.
Since it is used by a lot of different industries, but most frequently, it is used by retailers who mainly use it in their window stores to promote any of their special products or offerings. In addition, it is now used in universities, colleges, schools, hospitals, businesses, local councils around the globe to share their information or to communicate with visitors, staff, guests, students, etc.
Are you wondering why digital signage or digital signages display are so famous?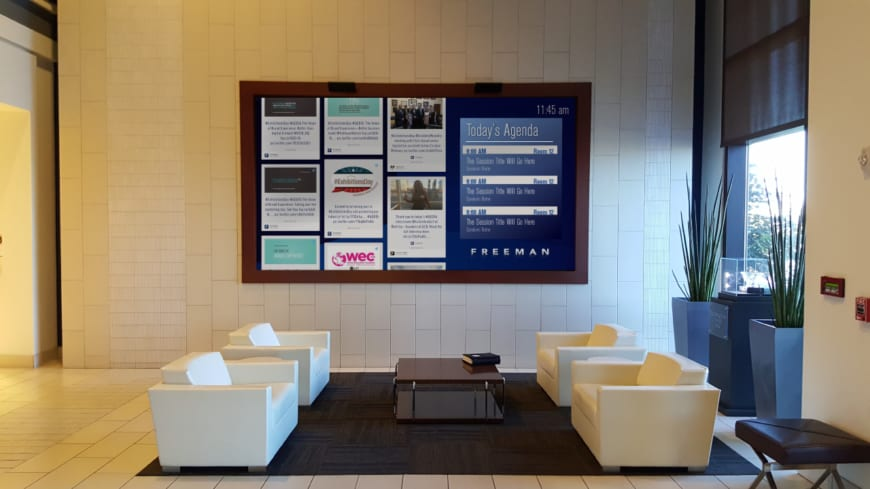 The main reason behind the popularity of digital signage is that it is more aesthetically pleasing to watch than any other format. When people see a moving image or visually striking graphics on the display, it catches their sight and displays information in a much more digestible way, which in turn means that people have more time to either shop or have a better understanding of what they want to buy for themselves or others. In addition, all signage screens are updated and keep changing their messages in the formats that help viewers keep up-to-date with the information they are reading or seeing.
Many people around the world like sharing their information through digital signage displays for a number of reasons. One of the main reasons for increasing the use of this advertising format is the benefits it offers to users. Below are some of the main benefits of digital signage in today's modern world.
Top 5 benefits of digital signage displays
It reduces the perceived waiting time
It is the best way for customers to be entertained as well as informed about the company's product or any other information shared on the display. In addition, screens take less time to display on-going information so that the crucial time of customers is not wasted.
Its runs time-sensitive advertisement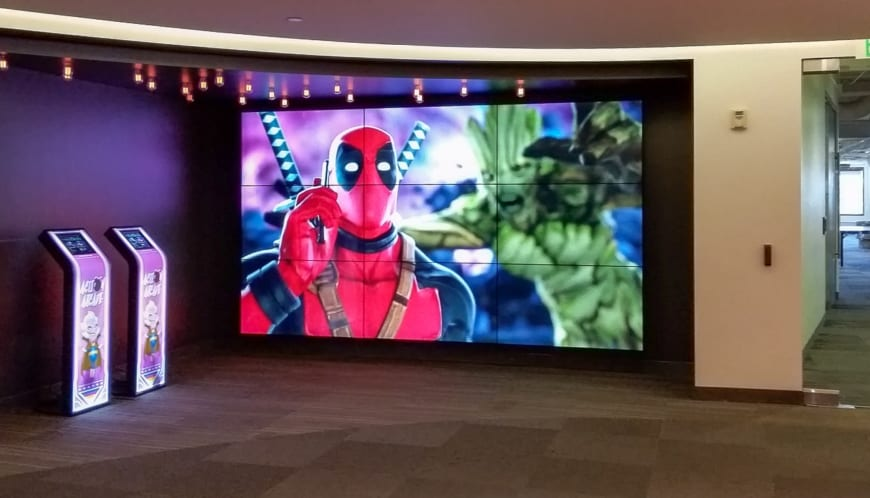 The duration of printing and advertising in any newspaper or other print media is basically 6 weeks. In addition, it's a little longer for many of the restaurant franchise companies. However, as digital signage is connected to the Internet, this means that new advertisements can be rolled out very easily like social media posts.
New creations are cheap
When comparing it to a print sign, it is much cheaper to roll out or develop new digital screen advertisements in total. In addition, you can also run more of the local marketing campaigns. In addition, your digital marketing plans can now also take local events into account.
One can run a significant advertisement based on the day of the week or time of the day
For example, if own restaurant or a local franchise, you can run breakfast advertisements during the time of breakfast, lunch adds during the time of lunch, and like a goal for dinner as well. And if you have retail stores selling clothing, then you can run an ad based on raincoats for the rainy season, sweaters for the winters, etc.
Sales are increased with the digital signs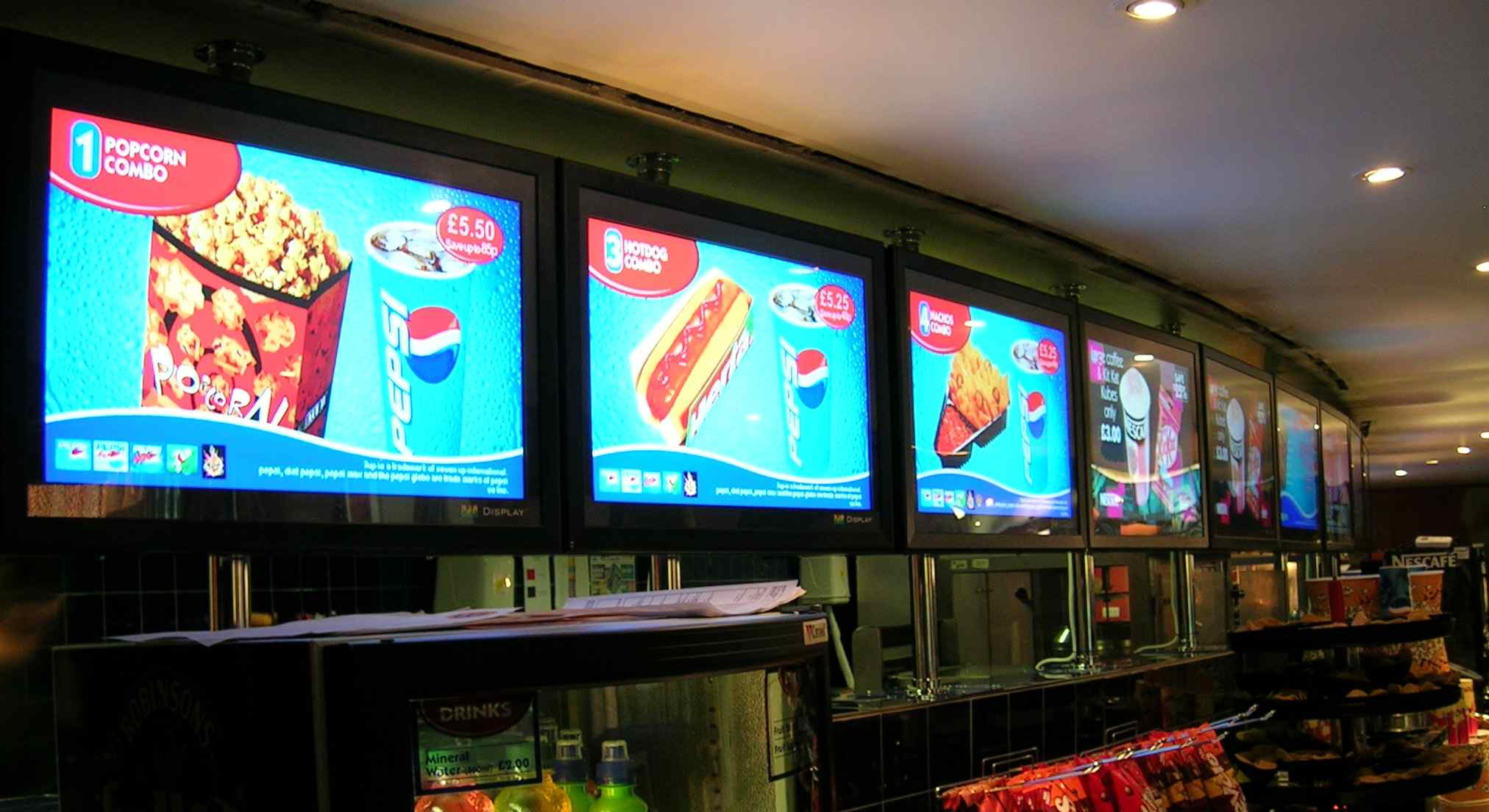 Research has recently found that digital signage displays are adding to the company's sales and increasing the number of purchases in the retail business to almost 30% each.
Digital signage is, therefore, a very profitable platform for promoting, advertising or sharing information. All in all, if you or your company want an increase in the money you make this is the way to go.