Posted in Home, Software on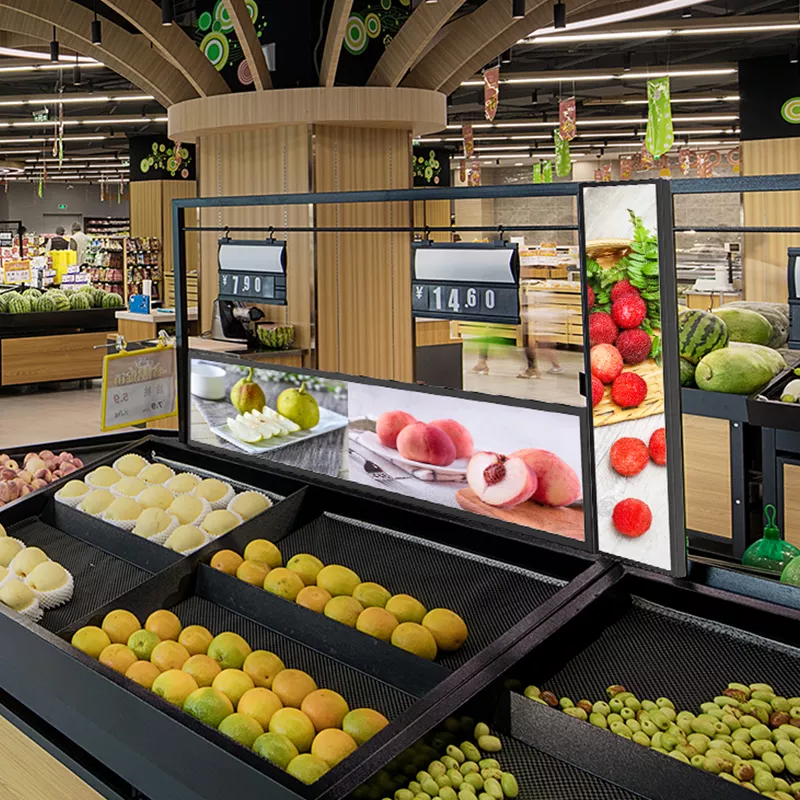 Retailers are in a constant state of intense competition, not just with each other, but also with online retailers. They also struggle to reach distracted customers, who would rather look up deals on their smartphones than pay attention to advertisements. So with all the competition, how can retailers get an edge? What role does digital signage play in both improving customer satisfaction and boosting the bottom line?

Get the experience right
It's impossible to get customers off their phones, so retailers shouldn't even try. Their goal, instead, should be to help their customers "experience" a product and understand its features.
"I don't think that retailers should be focused on shifting their customers' focus away from their mobile devices. Consumers visit retail stores because they want to see products in person, touch, check for fit, engage with product specialists, etc," John Moezzi, national account manager, restaurant and retail vertical sales, NEC Display Solutions, said in an interview. "Instead, retailers should be focused on creating the best possible customer experience while consumers are in their store."
Moezzi pointed out digital signage can help customers, "experience what it is like to use the product in their life while providing a wealth of information about the product will get the attention of customers." If a retailer doesn't provide this information, customers will jump on their phones to find it.
Digital signage also allows retailers to change information on the fly to craft better overall experiences.
"We went with digital signage for the flexibility and ease of conveying important information to our customers. We like that we can share details on promotions, products, promotions, and services. Using digital signage also allows us to quickly make changes, and create more dynamic images and video to convey our story," Derek Gaskins, chief customer officer at Rutter's, a convenience store chain based in central Pennsylvania, said in an interview.
Boosting sales
Every end user needs to have a clear idea of how a certain technology will improve sales, either in the short run or long run. If implemented correctly, digital signage can deliver on both accounts
Short run
Digital signage can directly influence customers with attention-grabbing promotional material, that can speak to customers directly in the moment.
"Promotional messaging via digital signage has also been known to drive sales as content is more engaging than traditional static signage through the use of video and animation while also providing an opportunity for many more messages to be delivered in a clutter-free environment," Moezzi said.
Retailers can also change messages on the go, which makes digital signage advertisements far more effective than static banners, which can take a while to change. End users can also get creative by integrating customer data and analytics to improve content.
"Digital signage that incorporates external and sensor based data to trigger contextually relevant messaging is also a very powerful method for influencing purchasing decisions and boosting sales," Moezzi said.
Long run
Digital signage can also play a role in the greater marketing strategy of brand equity, the cumulative total of brand identity, awareness and loyalty. Building up brand equity takes a large number of moving parts, such as a valuable company culture, strong advertisements and excellent storytelling.
"Utilizing storytelling techniques and incorporating social media elements provides an opportunity to gain brand loyalists which equates to long-term relationships and more sales," Moezzi said.
It is also critical to build up brand awareness if you are remodeling or changing up your retailer like Rutter's. Gaskins pointed out that Rutter's deployed the digital signage while it was remodeling, and so far, it has delivered great success.
Pay attention to your feedback
Digital signage is a dynamic communications' tool, but in order to communicate effectively, retailers need to continue to communicate both internally and externally with its customers and employees.
Gaskins said," Qualitatively, we have received great feedback from customers and team members in the stores alike, so we feel it was a great move."
You can get this kind of data by measuring consumer's reaction to the displays. Do they approach them? How long do they stay at the displays? Do they interact with them?
You can also carry out surveys about your overall communication effectiveness, to see if customers heard about a particular promotion from a display.
If you aren't communicating effectively, then neither will your digital signage!
This article is reproduced from the Internet.